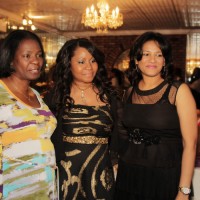 Rapper Nicki Minaj's mother wants to follow her daughter's footsteps into the music
business but not the secular side. Carol Maraj is looking to launch a gospel career,
and has posted a 30-second preview of her upcoming synth-pop single "God's Been Good"
on SoundCloud this past Monday to start her quest. Minaj, born Onika Maraj, has yet to
comment on the news, but reports suggest her mom is preparing to release her debut
album this year.

Listen to a preview of "God's Been Good" below.