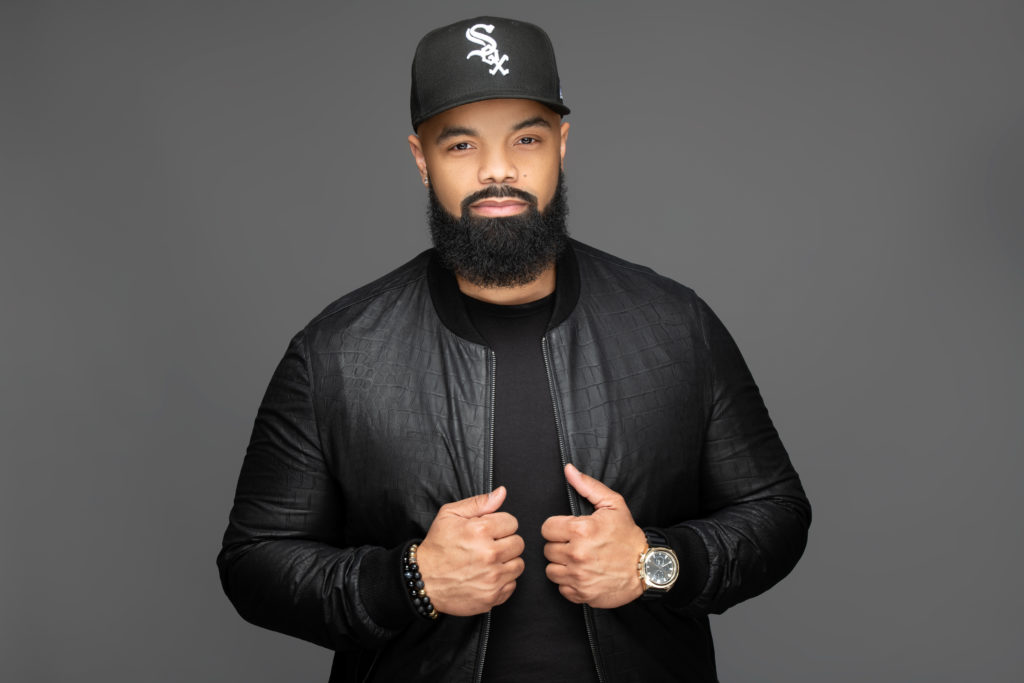 Emmy® Award-winning, two-time Stellar Gospel Music Awards nominee Keno Greer is a radio host, television producer, actor, as well as creator and host of Street Sermonz Urban Gospel radio show. Street Sermonz with Keno gained notoriety on Chicago Hip-Hop and R & B station WPWX Power 92.3 FM, where the show lived for 5 years before relocating to sister station WYCA Rejoice 102.3 FM. Street Sermonz is now syndicated in Grand Rapids, and Lansing, Michigan; as well as in Phoenix, Arizona.
Keno's Emmy® is the result of his contribution to the documentary Chicago Sinfonietta: Sounds of Diversity, on Chicago PBS station WYCC-TV20. This behind-the-scenes look shows the nation's most culturally diverse orchestra and it's conductor, Maestro Paul Freeman.
Keno's two nominations as Stellar Awards announcer of the year are due, in part, to Keno's strides in delivering gospel-music variety to listeners: "If you want everybody to listen, play music for everybody!" Greer says. In addition to refreshing and inspiring music, Keno delivers inspirational messages about relationships—with God, family, friends, and community—and about overcoming struggles, adversity, and excelling in life.
Functioning as what he calls "a radio missionary," Keno reaches out to unconventional listeners—the people who call in to Street Sermonz to say, "I don't go to church, I don't usually listen to gospel music, but I love your show!" or "I can't make it to church and your show is church for me." Street Sermonz with Keno is a beacon.
Keno also shines in his role as a radio personality in the internationally distributed movie  Blessed & Cursed, (http://blessedandcursedthemovie.com), which features Sheryl Lee Ralph, Drew Sidora, Dr. Bobby Jones, Rance Allen, Karen Clark-Sheard and other gospel stars. He landed a cameo in "Dreams" (http://dreamsthemovie.com), a Lionsgate release featuring Tommy Ford, Angie Stone, Jazsmin Lewis, Mel Jackson, Geoffrey Owens, and additional cast.
Keno can be found reaching out to youth at community events, church services; through hosting concerts; and while deejaying. Most recently, Keno has worked with inner-city Chicago youth, assisting the next generation in learning broadcasting skills. As a volunteer at his church, New Life Covenant Church Southeast, Keno works with the media ministry.